I made these drawings using ink and watercolor on paper; then I scanned them and color some of these using Photoshop. 
They are part of the collection "El amor bla bla bla y otros fragmentos" that I am currently showing at Biblioteca de Santiago (June 10-July 15).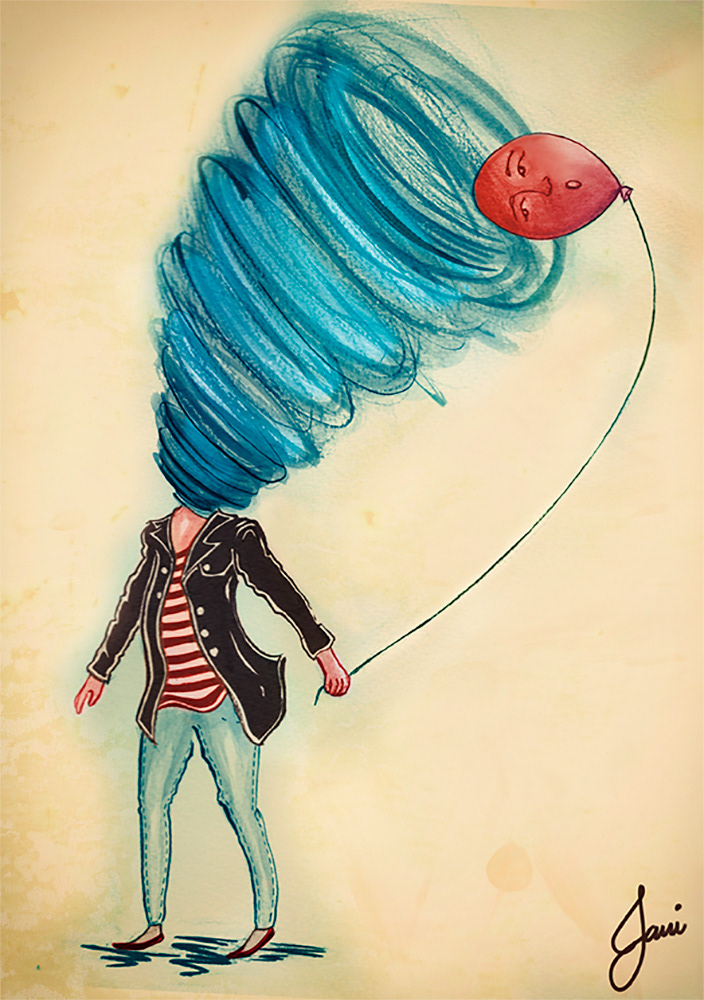 "La vida, más allá de ti"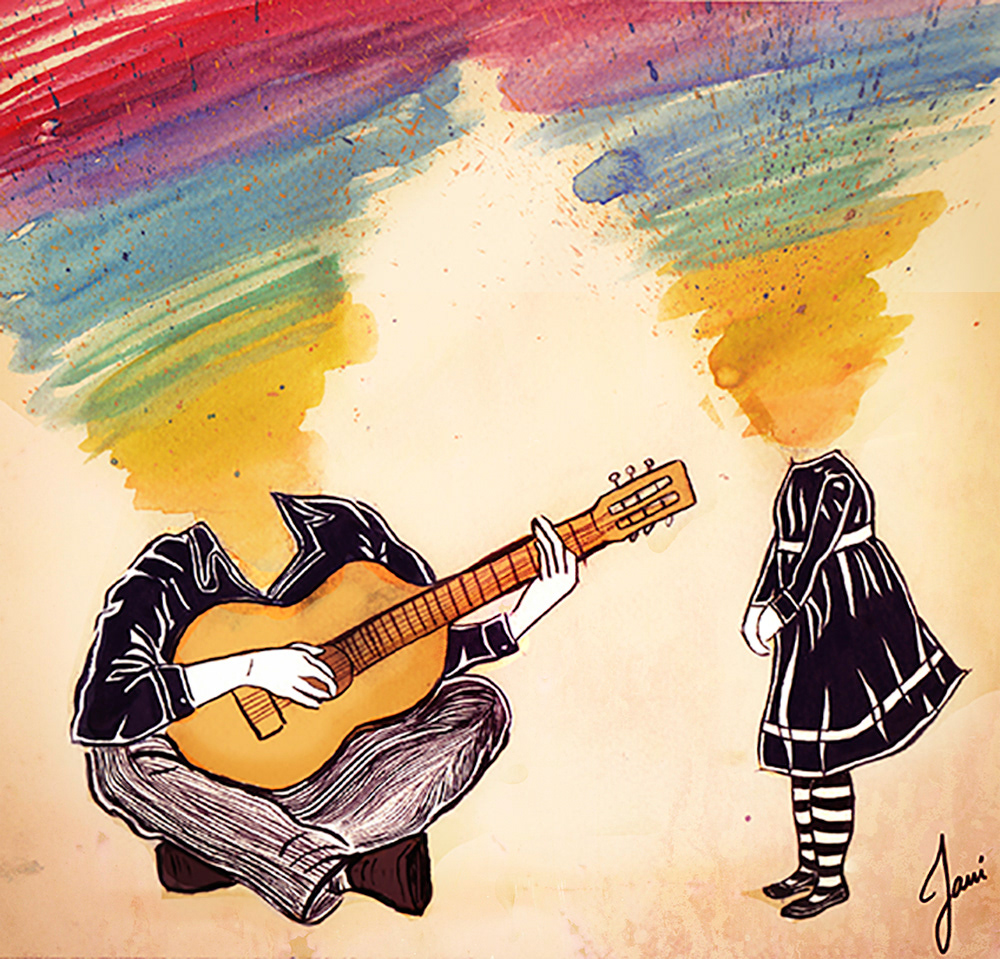 "Cómo filosofar en bicicleta"