Hi! This is another of my experiments.
I usually paint whatever my day brings.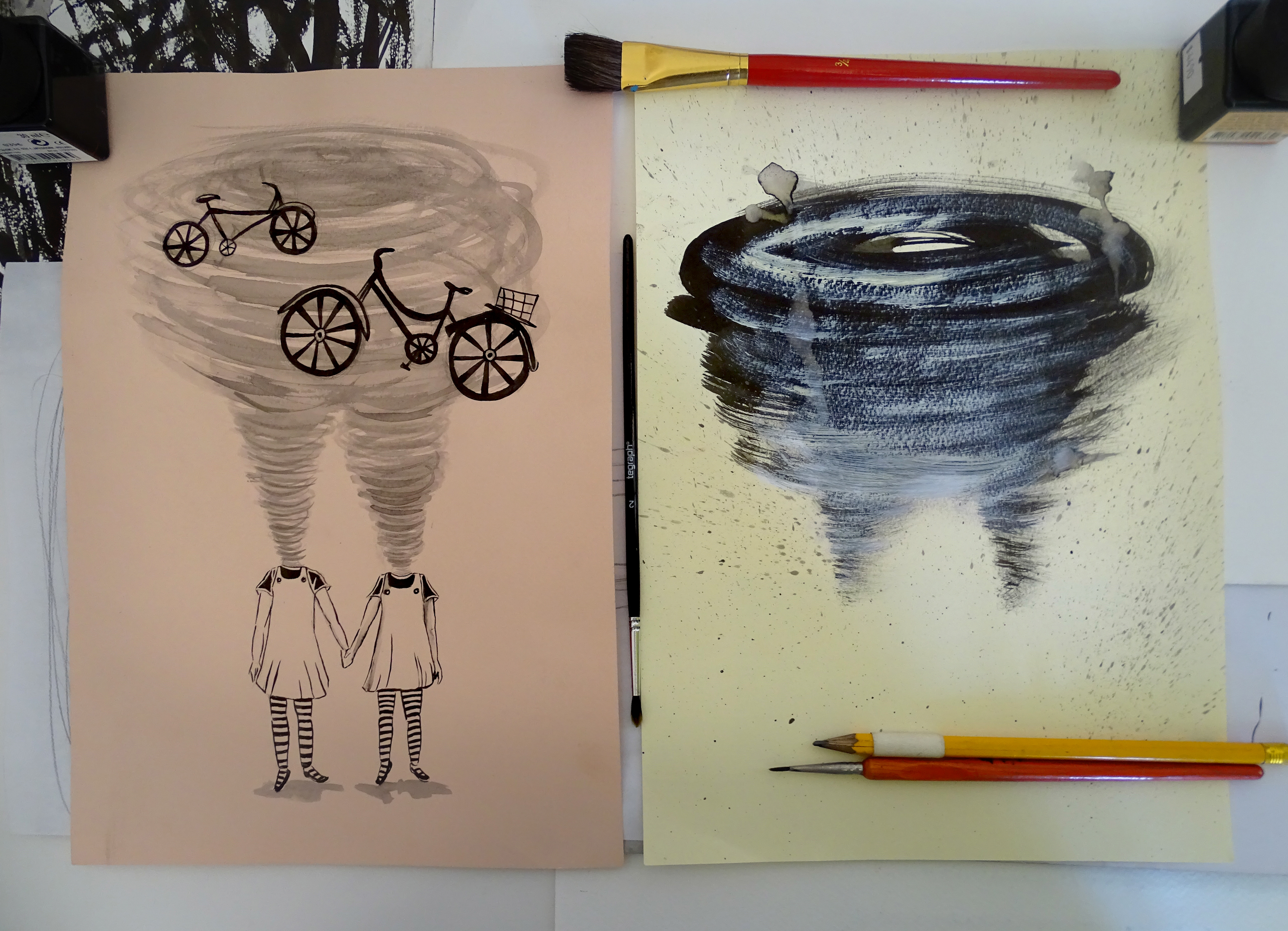 I was thinking in growing up with my best friend. 
We were dangerously inseparable for almost all my life.
I talked this morning to her and she is going through hard times.
She is pissed at me and herself.  
 
Anyways, this is ink and digital color. Thanks for watching!